CBRE Excellerate opens new Capital Markets Division
Johannesburg, South Africa, 06 September 2022
CBRE Excellerate has launched its new Capital Markets division for local, regional and global clients in Africa. The new division will provide capital raising, debt advisory, and brokerage for single assets and portfolios of commercial real estate as well as comprehensive advisory services, including feasibility assessments, market analysis, commercial due-diligence and highest-and-best-use studies.
Headquartered in Johannesburg, South Africa, the Capital Markets division will be headed by Fabio Nava and Jan Snyman, who together have over 25 years of experience in the Real Estate industry.
CBRE Excellerate has been offering an integrated solution, including facilities management, advisory and transaction services, as well as project management services across Africa and the Middle East for over three years and the introduction of this new team completes the comprehensive service offered to clients across the region.
Craig Hean, Advisory & Transaction Services Managing Director, said, "This is an important milestone in the programme that we are implementing to provide our clients with the best solutions available in the market. Our Capital Markets division will deliver a range of value add services, to meet the ever growing needs of our clients."
David Morris, CEO, CBRE Excellerate, added, "Fabio and Jan are two of the brightest minds in the industry. There is no doubt in my mind that their leadership will strengthen our team in a major way as we continue to grow and expand our business."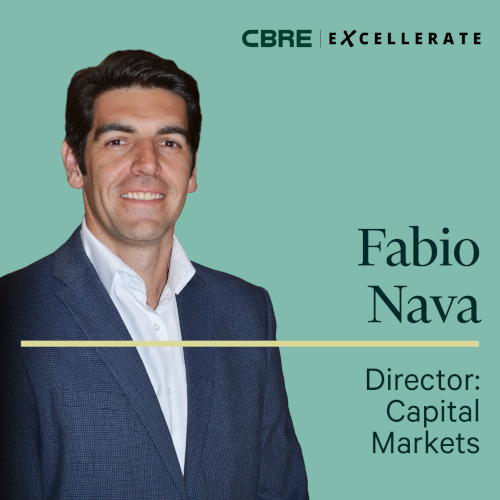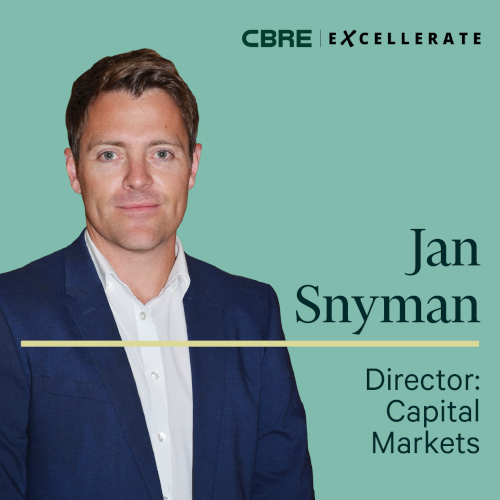 For further information contact:
Jan Snyman - Director - jan.snyman@cbreexcellerate.com
Fabio Nava - Director - fabio.nava@cbreexcellerate.com